X
COVID-19 Restriction update - Latest information & FAQ's
From the 20th December 2020 a new range of national restrictions come into force. This will mean some changes to our business and how we operate. Below you will find an FAQ with our most asked questions. If you do need any further advice, please contact us on
sales@shiningdiamonds.co.uk
Buy Diamond Pendant Necklaces
Diamond pendants are elegant, contemporary and glamorous – they create an understated yet timeless look making the diamond pendant a staple piece that every girl should have in her jewellery box.
Simple yet stunning, a diamond pendant differs from other diamond necklaces. While some diamond necklaces are audacious and complex, a diamond pendant is simple, delicate chain, cable or rope that holds a hanging diamond jewellery design. The pendant itself may not be as simple as the overall design – it can be intricate and complicated, or it could be plain but with lots of sparkle. Either way, a piece from Shining Diamonds is guaranteed to impress.
Why choose Shining Diamonds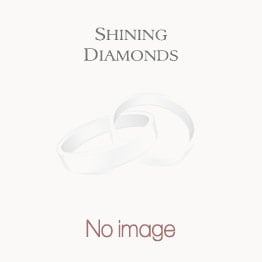 Product Warranty
We believe in our quality and offer lifetime warranty on all our products
Hand-finished in Britain
All our products are hand finished in our London workshop by British craftsmen
30-day returns
That's risk-free. All our products come with 30 days refund, unless specificed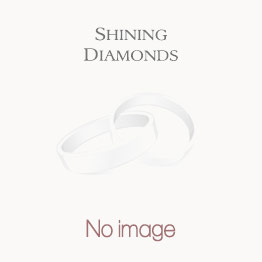 We're 5-Star Rated
Our customers have rated us 5 stars & we stand as top rated jewellers in London
Guide to buying Diamond Pendants online
A diamond pendant is more than a fashion accessory – it should show off your personality with its style, colour and use - there are many factors to consider when buying your new necklace.
For those classy, timeless women, looking for a piece of jewellery that will suit any occasion, look no further than the diamond solitaire pendant. This simple yet stunning diamond shape can be dressed up or dressed down making it the most diverse of all our pendants. Alternatively, those unique, bold women looking for something unique and original, such as a designer pendant, can browse our array of daring diamond pendants. Available in various precious metals including white gold, yellow gold, platinum and rose gold, we have some exquisite styles to choose from - including popular halo pendants to more fancy heart shaped pendants.
There are also many different diamond cuts to consider from the classics such as the popular round cuts and princess cuts, to the more fancy heart cuts or marquise cuts. Although princess and round cuts are the most traditional, we offer a range of cuts. A less popular shaped solitaire can also be made into a timeless piece of jewellery to add that sparkle to your outfit.
Regardless of which shape and cut you choose, , it is important to have a good knowledge and understanding of the quality of your purchase. While you don't need to have expert gemological knowledge, a solid understanding of the 4Cs - Cut, Colour, Clarity and Carat-  will make shopping easier and less stressful.
For more advice and information on buying diamond necklaces online, get in touch with our team. Alternatively, shop diamond pendants in person at our Hatton Garden store.