X
COVID-19 Restriction update - Latest information & FAQ's
From the 20th December 2020 a new range of national restrictions come into force. This will mean some changes to our business and how we operate. Below you will find an FAQ with our most asked questions. If you do need any further advice, please contact us on
sales@shiningdiamonds.co.uk
Get down on one knee and propose with the perfect engagement ring from Shining Diamonds. We are proud of our eclectic range of diamond and gemstone engagement rings which are all created with the 4Cs, cut, clarity, carat and colour, in mind. Our collection includes everything from timeless cuts such as solitaire and halo rings to more modern designs such as heart shaped rings. We also offer a bespoke engagement ring service should you be looking for something truly unique. Shop our stunning range online, available with 0% interest free finance, or visit our Hatton Garden store.
Why choose Shining Diamonds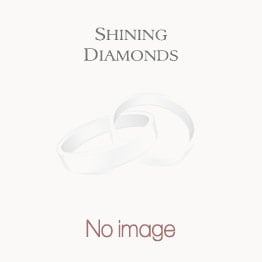 Product Warranty
We believe in our quality and offer lifetime warranty on all our products
Hand-finished in Britain
All our products are hand finished in our London workshop by British craftsmen
30 Day Returns
That's risk-free. All our products come with 30 days refund, unless specified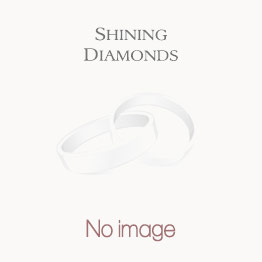 We're 5-Star Rated
Our customers have rated us 5 stars & we stand as top rated jewellers in London
How to choose an engagement ring?
Before you start to look for the perfect engagement ring, there are a few important factors you should consider. Your partner's personal style, job, ring size or lifestyle choices could all have a bearing on the style of ring she wants – for example, if your partner has more of a 'hands on' job, they may prefer a simple and subtle ring choice rather than a bold, daring design.
Once you have considered your loved one's requirements, then you can start to decide on the metal and setting of the ring. Choose from a range of metal bands, with styles and diamond shapes ranging from halo to princess cut and pear. When you shop with Shining Diamonds, there really is something to suit everyone. For a little help choosing the perfect style for you, view our Engagement Ring Buying Guide or browse our selection online.
We can also offer a free sample service where we deliver a sample of your chosen pieces straight to your door. Our delivery services cover all of the UK.
Can engagement rings be financed?
We have many finance options available for you to finance your engagement ring. Our finance plans allow you to repay your engagement ring in monthly instalments - we offer various
diamond finance
options with 0% APR and interest free; these range from 6 month, 12 month, 18 month and more with varying interest rates. Simply select the "Finance" payment method at checkout and set the deposit amount you want to put in.