X
COVID-19 Restriction update - Latest information & FAQ's
From the 20th December 2020 a new range of national restrictions come into force. This will mean some changes to our business and how we operate. Below you will find an FAQ with our most asked questions. If you do need any further advice, please contact us on
sales@shiningdiamonds.co.uk
Buy Diamond Bracelets Online
Guaranteed to add a touch of glamour and sophistication to any look, our collection of diamond bracelets has been handpicked to offer you the most stunning and luxurious styles. Here at Shining Diamonds, we offer a wide selection of bracelets all set with the most dazzling of diamonds. Choose from statement designer pieces to more elegant and classic diamond tennis bracelets  to find your perfect diamond jewellery.
Popular due to their beauty and versatility - a diamond bracelet is a timeless fashion accessory and will always be in style. Whether you are buying the diamond bracelet as a gift or as a treat for yourself, Shining Diamonds have bracelets available in a variety of exquisite styles in precious metals.
Why choose Shining Diamonds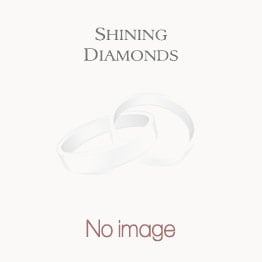 Product Warranty
We believe in our quality and offer lifetime warranty on all our products
Hand-finished in Britain
All our products are hand finished in our London workshop by British craftsmen
30-day returns
That's risk-free. All our products come with 30 days refund, unless specificed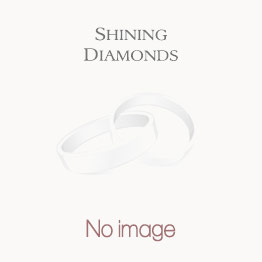 We're 5-Star Rated
Our customers have rated us 5 stars & we stand as top rated jewellers in London
Guide to buying a Diamond Bracelet
Diamond bracelets make the perfect gift for anyone who loves a bit of sparkle in their lives. Often bought for big anniversaries or special birthdays, a diamond bracelet is the perfect romantic gesture for a loved one. However, they also make a great special treat for yourself! Whether you are buying as a gift or for yourself it's important to choose the right piece - there are many aspects such as style, colour and use you must consider before buying.
In terms of style, tennis bracelets are the classic choice with a single row style being the more classic choice. However, our designers have now introduced 1 to 4 rows of diamonds. The four row style offers the ultimate glamour and luxury with four rows of stunning diamonds. If you are looking for something more unique and a little different you can also choose from our range of diamond bangles, designer bracelets and gemstone bracelets, which offer colourful options in ruby, sapphire, and emerald.
The choice of metal for your bracelet is a purely personal choice however there are a few things to consider when making your decision. Depending on the metal you go for it is not always necessary to have diamonds of the top grade and colour in your bracelets. If you are shopping for a yellow gold diamond bracelet a few stones with a yellow tint will blend in with the yellow gold and will therefore be less noticeable. On the other hand, in a white gold or platinum diamond bracelet, it is important to ensure the diamonds are colourless as any yellow tints will stick out against the white metal.
Finally, before buying any diamond jewellery, you must consider the 4Cs - Cut, Colour, Clarity and Carat. This renowned criteria helps determine the quality and durability of your diamond. At Shining Diamonds, all our jewellery is made with the 4 Cs in mind – we expect quality from all our pieces so you can rest assured that your timeless diamond bracelet will be around for a long time. For more advice and information on buying diamond bracelets online, get in touch with our team. Alternatively, come and browse our range in person at our Hatton Garden store.