SUMMER SALE
- 10% OFF ON ALL ORDERS - Use Code:

SUMMER21

.

Terms Apply
X
COVID-19 Restriction update - Latest information & FAQ's
From the 20th December 2020 a new range of national restrictions come into force. This will mean some changes to our business and how we operate. Below you will find an FAQ with our most asked questions. If you do need any further advice, please contact us on
sales@shiningdiamonds.co.uk
Buy Diamond Eternity Bands Online
An Eternity ring, also known as an 'infinity ring', is given to a partner as a symbol of everlasting love. The concept of an eternity band is 4,000 years old, dating back to ancient Egypt. A full eternity ring is set with an unbroken circle of identically cut gemstones or diamonds, and is usually given by a husband to his wife on a significant milestone in a relationship, typically after 10 years of marriage or after the birth of the first child. An infinity band is the ultimate expression of eternal love - browse our full selection of diamond eternity bands below:
How to choose a diamond eternity ring?
When it comes to choosing the perfect eternity ring for a loved one, there are a few things that must be considered. We have designed a collection that includes a great variety of designs, from half eternity rings, full eternity rings, 60% eternity rings. At the centre of all our designs is the 4 Cs - - Cut, Colour, Clarity and Carat. Learn more from our diamond buying guide. Most will opt for full eternity rings, with gemstones or diamonds completely covering the ring, while half eternity only covers the top half of the ring. All our designs come in a selection of metals such as yellow gold, white gold, rose gold and platinum. As we custom manufacture each ring in our workshop in London, we offer bespoke design services for free along with our lifetime warranty, 30 day returns policy and 90 day resizing.
What is the significance of an eternity ring?
Eternity rings are becoming increasingly popular, and for good reason. The eternity ring is typically worn on the fourth finger of the left hand. If you already wear a wedding or engagement ring, it can be worn on the equivalent finger on the right hand or on the same finger in the following order - wedding ring, then engagement ring, then eternity ring on the top. The concept of giving an eternity ring is to celebrate a milestone in a marriage or the birth of a child. Your diamond eternity band signifies not only the time you have already spent together, but further symbolises how your love is eternal with no end, much like a circle. Find out when to give an eternity ring from our detailed guide.
Why choose Shining Diamonds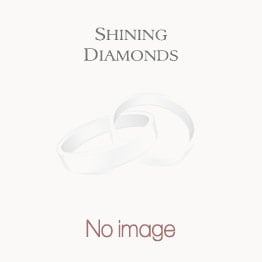 Product Warranty
We believe in our quality and offer lifetime warranty on all our products
Hand-finished in Britain
All our products are hand finished in our London workshop by British craftsmen
30-day returns
That's risk-free. All our products come with 30 days refund, unless specificed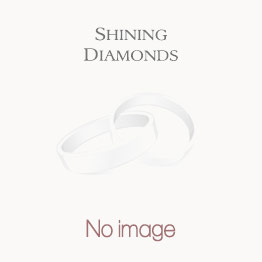 We're 5-Star Rated
Our customers have rated us 5 stars & we stand as top rated jewellers in London