X
COVID-19 Restriction update - Latest information & FAQ's
From the 20th December 2020 a new range of national restrictions come into force. This will mean some changes to our business and how we operate. Below you will find an FAQ with our most asked questions. If you do need any further advice, please contact us on
sales@shiningdiamonds.co.uk
When it comes to a gift for your loved one, diamond rings are timeless. Whether you are searching for a sleek, classic design or something more intricate, our diamond ring collection has you covered.The cut, clarity, carat and colour will depend on the overall budget, with the shape and band chosen to the wearer's specific tastes. Find the perfect diamond ring here at Shining Diamonds, whether you're looking to ask that all important question or as a lasting way to show someone how much you care.
If you are shopping for an engagement ring, you're going to need the perfect ring as a symbol of a long and happy life together. We offer you the ability to shop online or visit our Hatton Garden Showroom and allow you to customise your diamond ring so that yours is one of a kind.
Visit our London Showroom
Based in London's jewellery quarter, Hatton Garden, Shining Diamonds sells only the most luxurious of diamond rings to help you make those eternal promises to your loved one. Visit our Hatton Garden store today.
We make your diamond ring shopping experience memorable when you visit our jewellery shop. We offer a bespoke jewellery design consultation alongside the opportunity to try product samples, ensuring that your diamond ring is perfect. All of our diamond rings are designed and created in our London workshop, with hundreds available to purchase online.
Why choose Shining Diamonds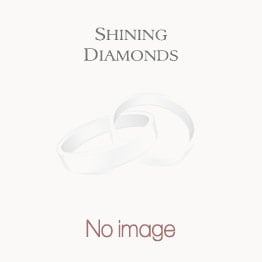 Product Warranty
We believe in our quality and offer lifetime warranty on all our products
Hand-finished in Britain
All our products are hand finished in our London workshop by British craftsmen
30-day returns
That's risk-free. All our products come with 30 days refund, unless specificed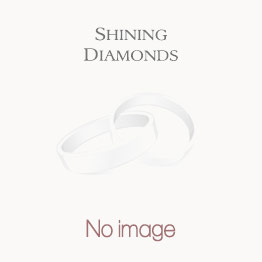 We're 5-Star Rated
Our customers have rated us 5 stars & we stand as top rated jewellers in London
How do I choose the best diamond ring for me?
If you are buying a diamond ring for yourself or for a loved one, there are a lot of factors to take into consideration. We understand the importance of having a diamond ring that is special to the owner, therefore we offer the chance to customise yours.
Ranging from 0.25 carat up to 1.00 carat, choose the perfect diamond carat weight, clarity and colour for you. You can also choose platinum, yellow gold or white gold bands, in Round, Princess, Emerald, Pear, Oval shapes and so much more.
Order our diamond rings online, visit our store at Hatton Garden in London, or simply order free samples straight to your door, our delivery services covers all of the UK. We also offer a 30 day returns policy to put your mind at ease.
Diamond ring finance
Finance any Diamond Ring from Shining Diamonds and repay in monthly installments. We have various different finance options available offering 0% interest fee on 6 month, 12 month and 18 month plans. There's various other options available with varying interest rates. Find out more about our Diamond Ring finance now.